What is Xero?
Xero is a cloud-based accounting system which makes it quick and easy to run your business from anywhere. With more than 1 million subscribers using Xero worldwide, it is changing how businesses operate.
Xero provides full accrual accounting, including a cashbook, invoicing, debtors, creditors, expense reimbursement and reporting.
Xero is available on any internet-connected PC or Mac running a web browser. No additional software is required.
HLB Thailand has Xero Certified Advisors who can log in and view your accounts, providing valuable real-time advice when you need it most.
Why Xero?
Quick & Easy – Xero makes bookkeeping easy so businesses can instead focus their time on higher-level priorities such as improving profitability and growing their business. 
Access Anywhere – One of the big advantages of using cloud-based accounting software is that because it is accessed through the internet you can access it anywhere you have an internet connection. 
Single Ledger – Xero operates under the idea of a single ledger this means that you, your staff and your accountant are all accessing the same data. You can also limit the user rights for your staff so they can only access what you want them to access.
Invoicing – Invoicing is a breeze, you can create invoices anywhere and send them to your clients online, by email or print them out. 
Secure – Xero securely stores your data online using internet banking level security. Online backup ensures you won't lose your data.
Upload Files – You can upload files to Xero and attach them to specific invoices or receipts so that you can easily keep track of all the source documents. 
Foreign Currency – If your business deals in foreign currencies Xero makes this easy. You can send invoices and produce reports in over 160 different currencies.
Mobile – Xero also has apps for your phone and tablet so it is possible to check the financial position of the business or issue invoices on the run. 
Up-to-date – Xero is updated automatically, the updates are free and are available next time you log in to Xero. 
Add-ons – There are also hundreds of add-ons which integrate with Xero so your data easily syncs between systems.
Latest Insights from HLB Thailand
The Thailand correspondent for the prestigious International Tax Review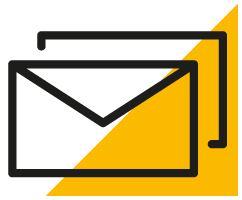 Sign up for HLB insights newsletters