Navigating Sustainability: IFAC's Checklist Shared by HLB Thailand
HLB Thailand

---
In a stride towards a sustainable future, HLB Thailand introduces the Small Business Sustainability Checklist, a comprehensive diagnostic tool crafted to assist small- and medium-sized enterprises (SMEs) in maximizing the benefits of sustainability integration into their strategies and operations. 
Tailored for each business's unique circumstances, including industry sector, lifecycle, and products and services provided, the Checklist encompasses a range of initiatives and actions related to environmental, social, and governance (ESG) factors. While not every action may apply to every SME, the Checklist aims to guide organizations on the rewarding journey of sustainability. 
Building on IFAC's thought leadership, including "Sustainability Information for Small Businesses: The Opportunity for Practitioners," HLB Thailand recognizes the pivotal role small and medium-sized practices (SMPs) play in aiding SMEs on this sustainability journey. As trusted advisers, SMPs can identify risks, highlight opportunities, and guide SMEs on effective actions. 
Monica Foerster, Chair of IFAC SMP Advisory Group, emphasizes the importance of SMEs in the global economy and encourages their active participation in sustainability conversations. Foerster notes that expectations for SMEs to report on sustainability information are likely to increase, and SMPs are ideally positioned to assist SMEs in navigating these challenges. 
Developed under IFAC's Practice Transformation initiative, the Checklist aligns with the evolving role of SMPs in adapting to a changing world. SMPs are urged to utilize the Checklist to initiate their sustainability journey, aligning their strategy, policies, and procedures to attract and retain the next generation of talent. 
As part of this initiative, HLB Thailand invites practitioners to download the Small Business Sustainability Checklist and explore additional resources on sustainability reporting, advisory, assurance, and education and training here. 
HLB Thailand expresses gratitude for the valuable feedback received from IFAC's Small and Medium Practices Advisory Group and the Forum of Firms representatives in the development of this Checklist. Join us on this sustainability journey, contributing to a resilient and future-fit business landscape. 
About IFAC 
IFAC is the global organization for the accountancy profession dedicated to serving the public interest by strengthening the profession and contributing to the development of strong international economies. IFAC is comprised of 180 members and associates in more than 135 jurisdictions, representing millions of professional accountants in public practice, education, government service, industry, and commerce. 
---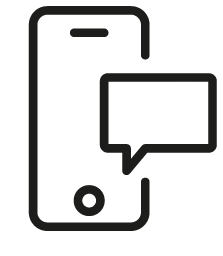 Get in touch
Whatever your question our global team will point you in the right direction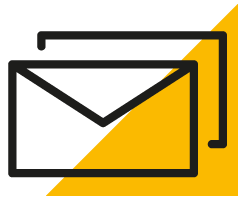 Sign up for HLB insights newsletters