2022 Thailand Property Tax Update
HLB Thailand Tax Team
---
Thailand's new property tax came into effect in 2020, which coincided with the start of the pandemic.
In response to the pandemic and its impact on the economy, the Ministry of Interior has issued a notification dated 22 June 2022 to extend the deadlines for payment of property tax for the 2022 year by 3 months.
The notification extends the time to pay tax in accordance with the Tax Assessment Notification Form, issued under Section 46 of the Land and Buildings Tax Act for property held at 1 January, from within April 2022 to within July 2022.
In respect of notices for tax in arrears that are issued by the local administrative organizations, the timing for issuing notices has been extended from within May 2022 to within August 2022.
For property owners that have requested to pay tax in instalments, the deadline for payment of instalments has been extended as follows:
1. First instalment from within April 2022 to within July 2022
2. The second instalment from within May 2022 to within August 2022
3. Third instalment from within June 2022 to within September 2022
The time limit for local administrative organizations to report outstanding taxes to the land office has also been extended from within June 2022 to within September 2022.
Land and building tax reductions not extended in 2022
The government reduced property taxes was by 90% in 2020 and 2021 because of the pandemic but as reported earlier this year the reduction has not been extended again in 2022. It was estimated that the local authorities in charge of collecting the tax lost more than Baht 40 billion in 2021 because of the reduction.
With no reduction planned for 2022, property owners will face noticeably higher tax bills. In most cases, the tax base shall be the appraised value of the property, as determined by the Treasury Department. Property values are appraised every four years and currently the valuations announced in 2016 are still in place, with updated valuations scheduled for 2020 postponed due to the pandemic.
Land used for agricultural purposes attracts low rates of tax. To take advantage of these low rates and avoid the higher rates that apply to unused land, it has been reported in the Bangkok Post that the number of banana and lime plantations across the country has spiked -- undoubtedly because many landowners are trying to take advantage of the lower tax rates.
---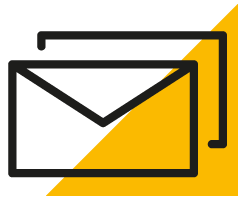 Sign up for HLB insights newsletters